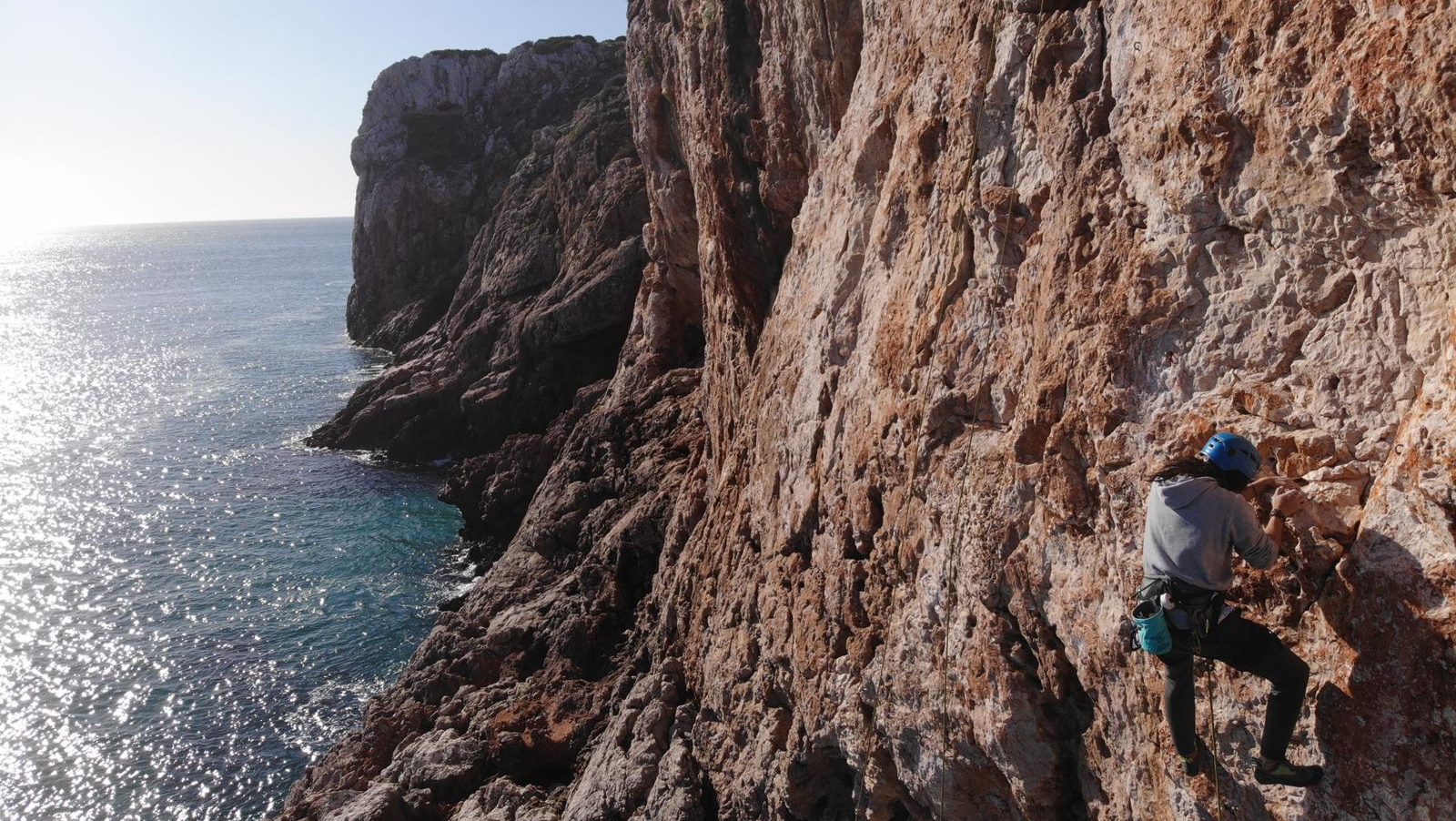 ROCK CLIMB LESSON
Lean back and buckel up. You search for a unique climbing destination? You better have a foot on the break when you pass by in the Algarve. We have unique lines in an awesome surrounding. It doesn't matter your level or experience we should make that trip quite unique for you. 


What is the schedule and what's included? 
o Session in total 4-5 hours 
o Rocktime 2-3 hours 
o Fully qualified and friendly guides
o Setup of the climbing routes
o Free transportation to the spots around Lagos and Sagres
o Pick up and drop off at your hotel or meeting point
o complete climbing equipment
Whether Beginner or Advanced, Toprope or Lead Climb - We Find the Perfect Rock for You


Pricing 50€-150€ 
1 Person = 150€/ each
2 Persons = 75€/ each 
3 Persons  = 60€/ each 
4 Person = 55 each 
Climbing Level : Beginner - 6b 
You are a beginner to intermediate climber and you want to approach the next level of climbing in our Lead Climbing Class, in a unique and safe surrounding.


You just need to have previous experiences in safe belaying and being able to climb a 4 onsight. Leave the safe harbor and start your lead climb career in the outdoors here in the Algarve.
What is the schedule and what's included? ( minimum 2 Pax needed)
4 Days of Climbing Lesson
Programm includes:
Lead Climbing (easy grades & belaying)
Climb Gear (Helmets, Harness, ATC+ Carabineer)
Possible different options to belay
Learn about your climbing gear
Clean & rebuild your routes
Qualified Instructor + good time
Ready for your Rock Climb Adventure!
Time by time it's nice to have some nices pics or a video of yourself doing what you love taekn by your guide.  Everybody knows it's hard to capture nices pics while climbing. So don't waste lifetime searching for the nice Climb spots in the Algarve and enjoy the selection our Climb Guide can offer. 
While you & your partner are climbing, we will get our drone up and capture some amazing pics and videos in 4K.

So how does the Halfday Trip will look like ?
We meet in our shop in Praia da Luz
You get equipped if needed with all climbing gear & Ropes ( no trad gear)
Transport to the rock
Our guide will show you the spots, you set up the anchors ( if needed our guide double check)
You climb 2-3hr and meanwhile our Guide will get the drone up and will shoot for 50min
After the climbsession you receive a low quality video, and the 4K footage on a USB Stick
REQUIREMENT
Experience in safe climbing and belaying in the 5th grade

Toprope or/and Lead Climbing
If you like to have 4K video out if your footage, we charge additional 50€ and you will receive the video the next day you can add this in the booking.
Searching Availability...
GET IN TOUCH
Keep your Algarve contacs up to date and reach us as you like it most!