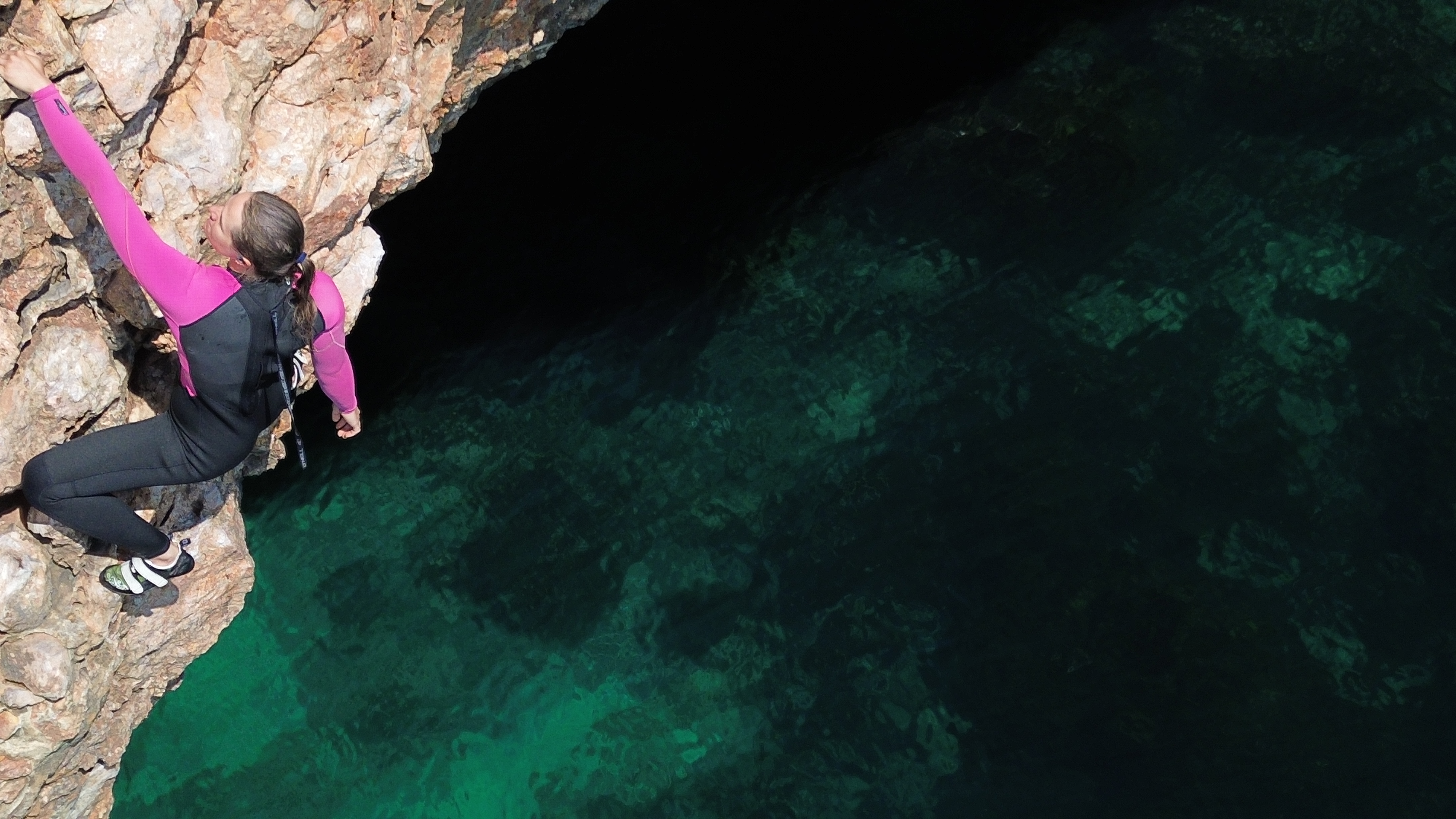 DEEP WATER SOLO (DWS)
Deep Water Solo is climbing on a overhanging cliff without any further gear.
You say that is crazy! We say it's fun and we know what we are doing.
One thing is sure, the muscle ache and the experience of trying out DWS is something nobody will ever take away from you.
For climbing the DWS spots you have to be comfortable in climbing a 6a or higher. If your climbing abilities are lower please don't book this trip. 
A minimum of three people is required! Otherwise it has to be canceled or you get in contact with us and book your privat DWS Trip.
Deep Water Solo is a dangerous sport. We will guide you to the area and explain all hazards, but you are not covered by our insurance. In case of emergency our Guide will try to the best but you have to be fully aware that the DWS is on your own risk.  
o Guided Session about 2 hours of Rock time  
o Fully qualified and friendly Guides
o Introduction in the Hazards of DWS and the DWS Area 
o Transportation to the spot
o Climbing shoes, wetsuit
GET IN TOUCH
Keep your Algarve contacs up to date and reach us as you like it most!