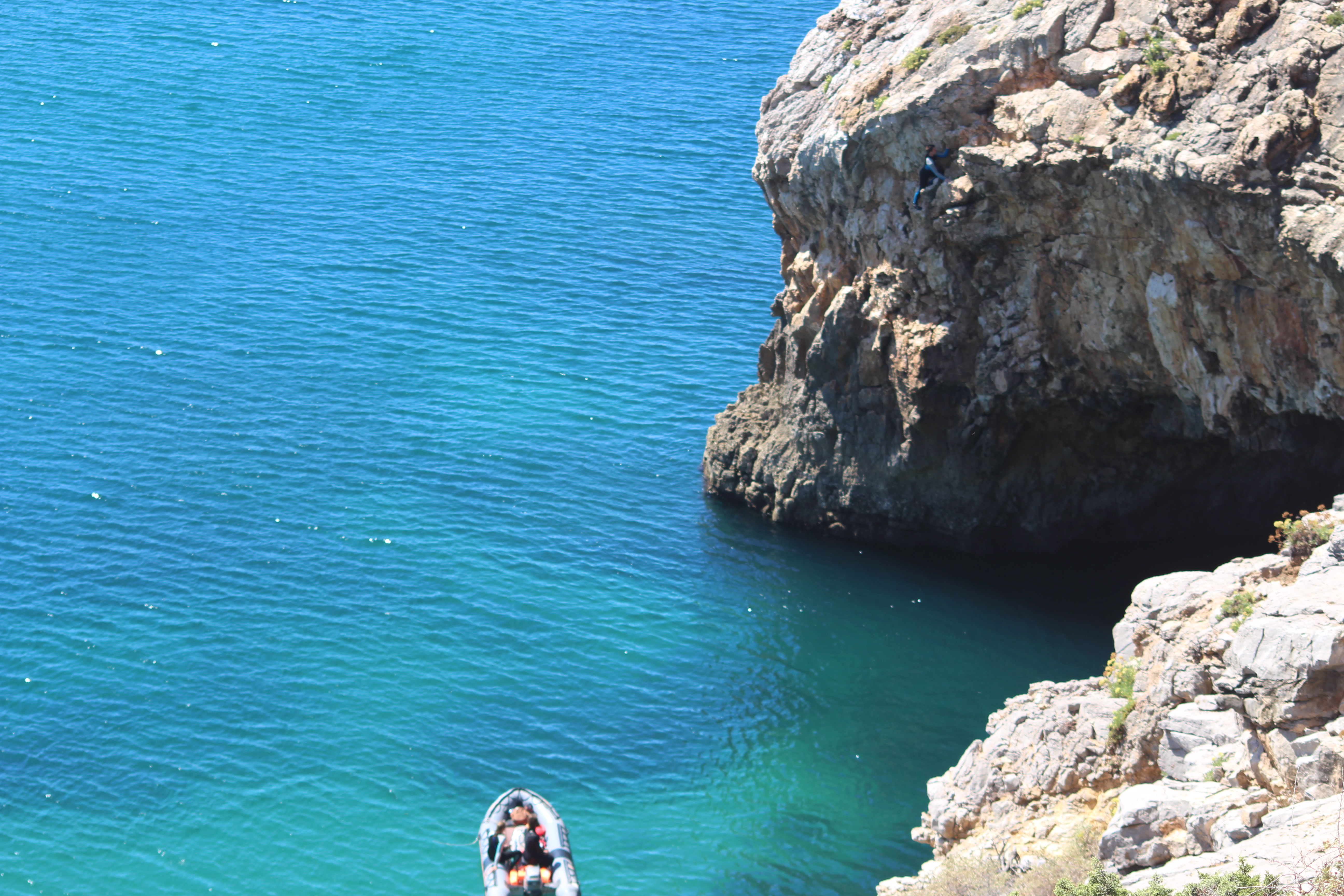 DEEP WATER SOLO (DWS)
What is DWS? Deep Water Solo or also called Psicobloc, is climbing on a overhanging cliff without any further gear.
You say that is crazy! We say it's fun and we know what we are doing.
The DWS climbing area here in the Algarve isn't the easiest, so you should be able to climb a 6. No problem? Great! The only thing besides the climbing ability you need is to be a good swimmer. Then you are ready to enjoy the free fall and the speeding up to 9,81 m/s. Shortly after you will be immersed into the turquoise ocean.
Take a refreshing swim and get back into our boat to regain your strength for the next attempt. Boat… exactly, you are brought to the cliffs in our boat. In the boat you can also relax and watch the others boulder that endorphin grin on their faces.
One thing is sure, the muscle ache and the experience of trying out DWS is something nobody will ever take away from you.
session about 2 to 4 hours of rock time, coaching/lessons

introduction to climbing equipment & safety

fully qualified and friendly guides

practical training in cliff jump & basic climb technics

free transportation to the spots around Lagos and Sagres

pick up and drop off at your hotel or meeting point

climbing shoes & wetsuit
GET IN TOUCH
Keep your Algarve contacs up to date and reach us as you like it most!